Custom Mirrors
High Quality Personalized Mirrors
Personalized Glass Mirrors to Fit Your Home or Office
A REFLECTION OF PERFECTION, BUY OR REPLACE CUSTOM MIRRORS IN DURHAM & SCARBOROUGH
If you're looking for custom mirrors in the Durham Region and Scarborough area, you've come to the right place! At Ace Glass, we have mirrors available in three standard colours that look wonderful with everything: clear, bronze and gray. Our technicians can shape and polish the glass to almost any size. We also design and install custom mirrored closet doors, which help make your room appear larger and give you a conveniently located full-length mirror when you're getting ready to go about your day. 
Customers have called upon our company for more than 15 years because of our innovative designs, creative solutions and affordable products. Let us show you what we can do – call today to receive more information on our products and installation and repair services. We look forward to working with you and making your home or business look absolutely beautiful with a fitted, personalized mirror. 
The Ace Glass Custom Mirror Advantage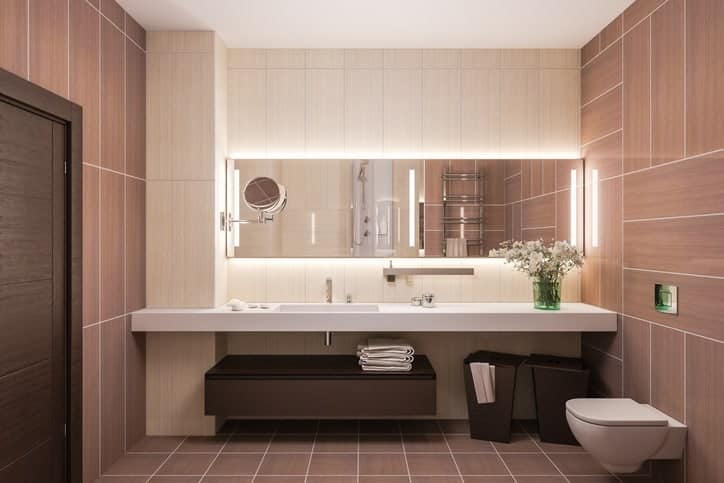 Complete Your Space with a Custom Mirror
Mirrors are commonly located in both residential and commercial properties. Aside from allowing you to see your appearance, they also enhance your interior décor and help spread light throughout your space for a bigger, brighter feel.
When you choose our custom mirrors in Scarborough, we cut the mirror to your exact specifications and also shape it accordingly. Your space will look unique and show a little more of your style and personality.
Custom mirrors are Modern and Effective
Are you interested in renovating your home but don't have the time or funds for a complete overhaul? Adding a custom mirror is a quick, affordable way to update your décor. And remember, no project is too big or too small for our team!
Bathrooms
Closet doors
Bedrooms
Vanities
Entryways
Kitchens
Office spaces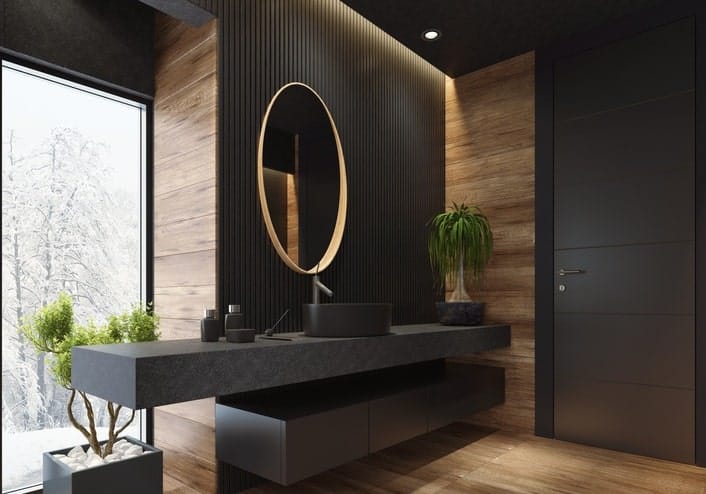 Why Your Home or Office Needs a Custom Built Mirror
Your new custom mirror will also get a custom installation as we make sure to fabricate it according to the layout of the room. Light switches and electrical outlets will all be accounted for so we don't run into any problems during the mounting process. While we always use high-quality materials for all of our custom mirrors, accidents may happen and damage can occur. However, just let us know the details as soon as you can. You can count on Ace Glass to respond quickly and make sure the problem is properly taken care of the first time.
Need to Repair or Replace a Glass Mirror?
If your mirror starts to become discoloured, gets scratched or becomes loose from its frame, just give us a call at 416‑752‑6370 or fill out our contact form. We'll inspect everything and determine the best course of action. If a repair can't be performed due to extensive damage, we'll be happy to replace your mirror.
Ace Glass is proud to provide clients throughout the Durham Region, Scarborough and Greater Toronto Area with custom mirrors and more. We do everything from gorgeous glass storefronts to sleek frameless showers! We cut our products to order and professionally install them. Our high-quality materials and superior workmanship are sure to give you a durable, long-lasting product that you and everyone who enters your home or business will love. If you have any questions or would like to talk about our warranties, please contact us.
Choose Ace Glass for all of your custom mirror installations in Durham & Scarborough
Contact Us Today
Install or replace a custom mirror at your home or business.
Contact Ace Glass today for more details!
Head Office
4451 Stevenson Rd N,
Oshawa, ON L1H 7K4
Get a Free Custom Mirrors Quote Today!