Glass Storefronts
Beautiful business and store solutions
Custom Storefront and Commercial Glass Installations
COMMERCIAL GLASS STOREFRONTS IN DURHAM & SCARBOROUGH: INSTALLATION & REPLACEMENT
Few things are more effective for drawing potential customers to your business than a clear, bright glass storefront. Make your displays 'pop' and impress your customers and everyone else passing by with a perfectly cut, expertly installed glass storefront from Ace Glass. When you need help with glass storefronts in Scarborough, whether it's a new installation or an emergency repair, we're the company to call! Our talented team is experienced in interior and exterior glass storefront applications, including windows, entrances and displays.
We work with a wide variety of commercial clients, including offices, retail stores and industrial complexes. Read on to find out why so many of these establishments opt for a glass front.
The Ace Glass Commercial and Storefront Advantage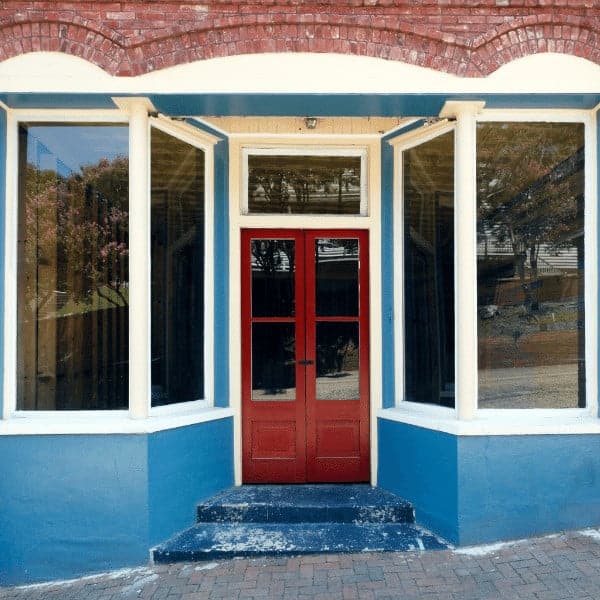 The Benefits of Storefront Glass
Not only is commercial grade Ace built glass aesthetically appealing for greater customer appeal, it also allows people to see right inside. This transparency helps people feel safe and lets you quickly capture their attention with your product displays. Additionally, storefront glass offers the following benefits:
A long lifespan
Easy maintenance and cleaning
Added visibility for greater nighttime security
A welcoming feel for everyone entering the building
Maximizes all available space
Allows for etching or custom signage and graphics
Remember, a glass storefront can help you convert potential clients into paying customers!
Let Us Handle the Details
Ace Glass offers expert installation and repair of new and existing commercial storefront glass and entry systems in Toronto, Scarborough and throughout the GTA. This work requires precision measuring and incredible attention to detail, and you can rest assured that we'll deliver in every way.
Remember, if any damage should occur, we can fix it! We understand that a damaged glass storefront poses safety and theft concerns, which is why we ensure prompt, professional service for every repair project. Possible repairs include cracks, scratches and any sort of vandalism.
Let our quick and professional technicians take care of all your commercial glass replacement and fabrication needs!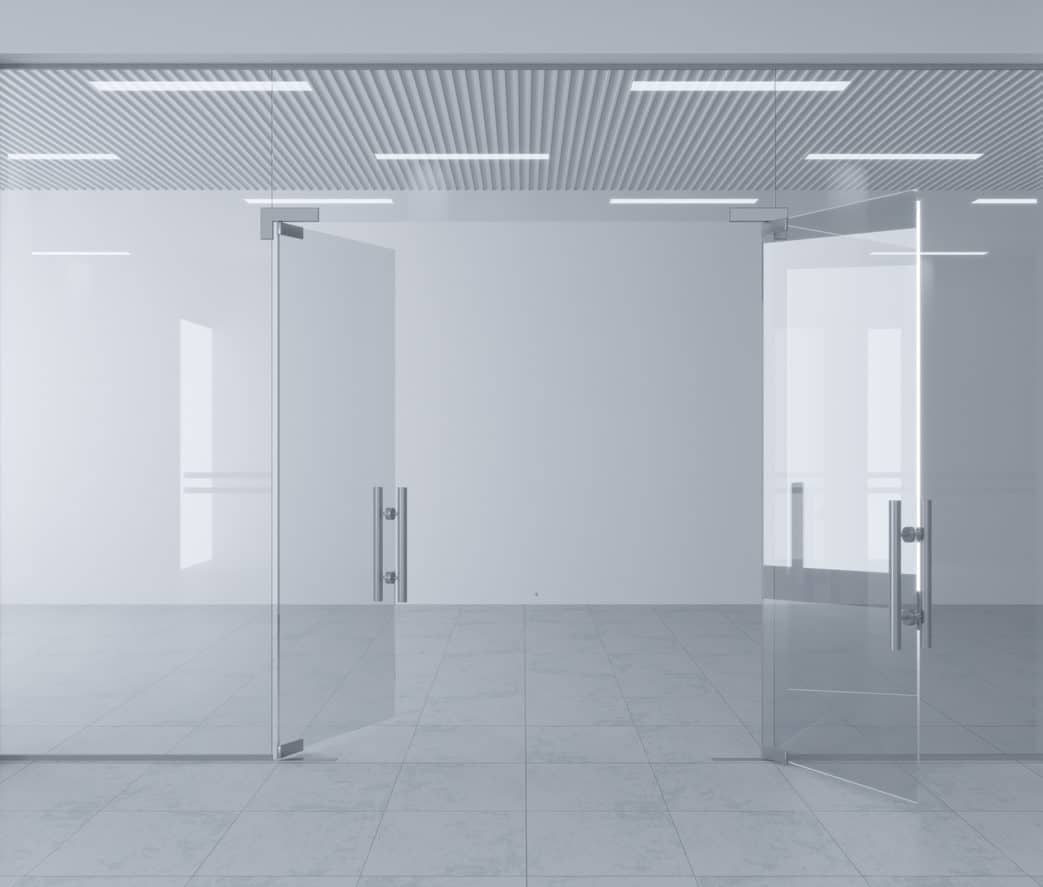 Why Your Store or Commercial Space Needs a Glass Entrance
Ace Glass can accommodate any situation or requirement, whether you are a financial business looking for added protection for your staff, a contractor requiring custom tinted or shaped glass for a unique business approach, or simply a storeowner looking for a way to refresh your shop. At Ace Glass, we can install, replace and repair a wide variety of commercial glass. Some of the more popular types of commercial glass include:
Customizable Types of Glass
With Ace Glass, what you want is what we deliver. Crystal clear glass built with perfect precision, and a high quality delivery job. Choose the glass type that suits you.
Stained
Stained glass allows you to add security and provide a layer of secrecy, while also adding a splash of colour to the storefront; with many colour options available.
Frosted
Frosted glass is ideal for businesses that want to bring in more light but still retain a layer of privacy. While not as secretive as other glass finishes, we find that
Transparent
Transparent glass and large windows are traditional for most uses. They are effective, and give customers a clear line of sight into your space and work to entice them to spend more money.
Tinted
Tinted glass can be effective at providing protection, and a great choice if your building doesn't have a lot of shade or you find that the shared space heats up quickly
Safety and Bulletproof
Our Safety and "Bulletproof" glass are durable, long lasting, and can withstand blunt force impact at close range for greater protection and security.
We encourage you to talk to our team about all of your choices! Depending on your location and type of business, we may recommend one type over another.
Need to Repair or Replace a Storefront Glass Wall or Section?
If your storefront or commercial glass gets heavily scratched, damaged or simply needs to be replaced, just give us a call at 416‑752‑6370 or fill out our contact form. We'll work with you to find the best price for a replacement.
Ace Glass is proud to provide clients throughout the Durham Region, Scarborough and the Greater Toronto Area with the best options for your business. In addition to the highest quality of workmanship, Ace Glass provides unmatched customer service and competitive prices. We also have a wide range of replacement hardware to add the perfect finish to your new storefront. Visit our store to see our full selection or contact us to schedule a no-obligation onsite consultation with one of our trained estimators.
Use Ace Glass for all of your custom storefront or commercial glass installations in Durham & Scarborough
Contact Us Today
Install or replace a custom commercial grade storefront at your shop or business today.
Contact Ace Glass for more details!
Head Office
4451 Stevenson Rd N,
Oshawa, ON L1H 7K4
Get a Free Commercial Glass Quote Today!